Eckardtesian Thought: I think, therefore I write . . .

Our organ tuner, Carroll Hansen, will be here at 10:30 tomorrow (Thursday) morning to meet with trustees and anyone else interested; he wants to discuss what remains to finish the organ repair and tuning.
Powered by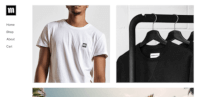 Create your own unique website with customizable templates.