Learning the Christian faith is called catechesis, which comes from a Greek word that means to hold onto something strongly. Our pastor is always ready to instruct, answer questions, and help anyone learn the truth about Jesus, our Brother and our God, who has redeemed us and brings us back to the Father by grace.

Our Bible hour on Sundays is from 10 am until 10:45, and we also have classes normally on Saturday mornings at 9:00 and on Tuesday evenings at 5:00. Anyone is welcome. For personal instruction at other times, call the pastor at 309-852-2460.
Powered by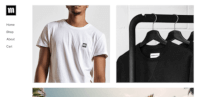 Create your own unique website with customizable templates.