Eckardtesian Thought: I think, therefore I write . . .

so bear with me. I'm hoping to provide some regular blog traffic here, but I need to figure out the technical stuff first. It's all a second language to me, and I don't speak it very well. Let's see what happens with this maiden post.
Powered by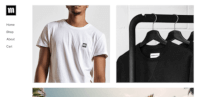 Create your own unique website with customizable templates.