Eckardtesian Thought: I think, therefore I write . . .

It was not enough that God would stoop to create man from dust, though that was an act of supreme love. But man fell, so more was needed. Thus God gave his only begotten son, gave him into death, to be a ransom and redeemer for us poor sinners, removing from us the curse that was due for our sins. But that was not enough either, for the gift needed delivery. Thus he sent forth his Spirit into the world, that is, sent forth the word of the Gospel and its preachers, in order that whosoever believeth in Christ should not perish but have everlasting life. Hold fast to this, dear Christian, and do not neglect it. Hold fast the unspeakable gifts of salvation given freely for you and to you in the preaching of the Gospel and the administration of the Blessed Sacraments. Sermon for Pentecost midweek, on St. John 3:16-21 is

here.
Powered by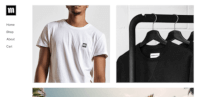 Create your own unique website with customizable templates.