Eckardtesian Thought: I think, therefore I write . . .

Be sure to set your clock ahead, or you'll miss church. Speaking of which, as we like to say, come to St. Paul's and you'll know you've been there! 8:30 a.m. tomorrow.
Powered by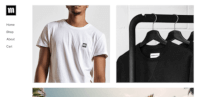 Create your own unique website with customizable templates.