Eckardtesian Thought: I think, therefore I write . . .

Podcasts of our weekly radio program St. Paul's on the Air are available on demand anytime, anywhere. You can download or listen from this site by going to the bottom of the homepage and clicking on the Sermons and Podcasts button. A new podcast is available every week.
Powered by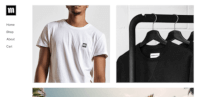 Create your own unique website with customizable templates.