Eckardtesian Thought: I think, therefore I write . . .

The Passion of our Lord certainly shows his humanity, for he suffered in the flesh; but it most especially shows his divinity: this is God being God, more than at any other time, for it shows his great love; and this Passion began with his betrayal, which is why the Words of Institution mention the betrayal; for the Blessed Sacrament is bound to that Passion, being the body that was crucified and the blood that was shed. Therefore whoever partakes in the Supper is not only receiving the holy body and blood of Christ, as he said, but also a token of his love. Sermon for Maundy Thursday is

here

.
Powered by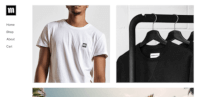 Create your own unique website with customizable templates.