Eckardtesian Thought: I think, therefore I write . . .

Demons are everywhere in Lent: with Jesus in the wilderness, in the Canaanite woman's daughter, and now, this coming Sunday, in the mute demon Jesus casts out. And then they go underground. When we get to Passiontide, Jesus' enemies charge that he has a demon, and then the devil enters Judas, and finally the crucifixion happens. But this is the crushing of the devil's head, and all demons are put to rout. Remember this, O Christian, when you are assailed, when trouble comes your way. Satan is conquered. Christ is victorious. Easter awaits.
Powered by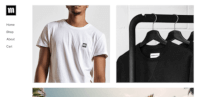 Create your own unique website with customizable templates.