Eckardtesian Thought: I think, therefore I write . . .

When Jesus cast out a mute demon, the man spoke; so also when we are baptized, we begin to confess the faith. But the demon desires to return, with seven others more wicked than himself. Let us, therefore, hear the word of God and keep it, as our sure defense against them all. Sermon for Oculi:

here

.
Powered by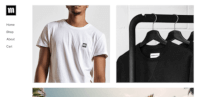 Create your own unique website with customizable templates.