Eckardtesian Thought: I think, therefore I write . . .

I just added a page to this site (click the three bars in the upper lh corner to navigate) for the audio files of sermons and our radio program. Hopefully it's all open to access, but I, who am not so good at this kind of thing, am not sure if it works yet or not. Try it out and we'll see . . .
Powered by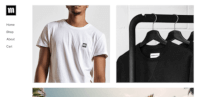 Create your own unique website with customizable templates.